Do you managr from 10 doors to a 1000 door? Feel the need of a part time bookkeeper to help you with bookkeeping? Are you using Appfolio?
We are glad, you are in the right place!
You are about to meet, Appfolio Bookkeeping rockstars. 🙂
We have expert bookkeepers with experience of working in Appfolio and doing bookkeeping for years now. We are focused to help the property management businesses. Appfolio Property management bookkeeper is one who keeps your accounting books aligned. So that you have true peace of mind growing your business, we don't let you down when it comes to numbers.
Appfolio Bookkeeping Requirements we usually come across
We are there to help you with anything below:
Full time bookkeeper.
Part time bookkeeper.
Bank Reconciliation.
Sort random accounting issues.
Bookkeeping clean up.
Knock down back logged accounts / Historic Reconciliation.
Accounting Setup.
Delinquents follow through.
A full time property management bookkeeper is responsible for the following aspects of accounting:
ACCOUNTS RECEIVABLE
We enter all the receipts of applicant, tenant, owner, vendor, or even a vendor reimbursement and we do deposits entry.
ACCOUNTS PAYABLE
We verify that funds are available for the payments before the checks are ready to print or eCheck approvals are sent to your team
BANK RECONCILIATIONS
Monthly bank reconciliations are tedious that take valuable time. Since we guarantee reconciliations within the business day, you are winner.
MOVE IN & MOVE OUT ACCOUNTING
Security deposits and transfers are main problems. For example if a tenant pays the security deposit and rent in one single check. This is annoying, but we know how to handle that. We understand the 3 way accounting.
OWNER PAYMENTS & STATEMENTS
Beginning and ending statement balance inconsistencies. They are well explained by our bookkeepers to deposit owner payments timely.
VENDOR & OWNER
Every single transaction that occurs throughout the year affects year end financials. We make sure that all the financial statements match owner expectations.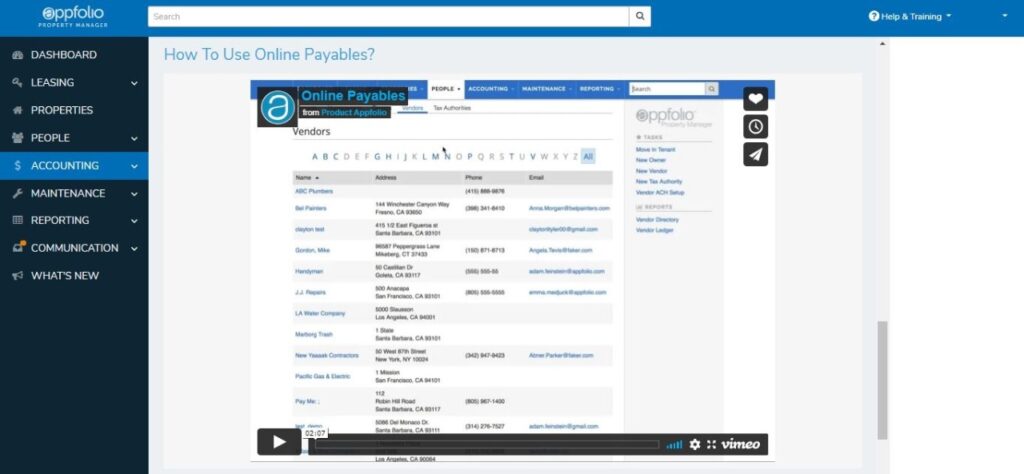 You can anytime ask for a property management virtual assistant too, if you need help on the admin side of the business.